WELCH HIGH SCHOOL
70s REUNION
WHS students from the classes of the 70s are now meeting every 5 years. Students from the classes of 1968 through 1978, as well as those who later went to Mount View High School, are included in these reunions. The latest reunion was June 30-July 2, 2000. Activities included a social at the Armory in Welch on Friday night, a dinner/dance at Mount View High School Saturday and a dedication service for deceased classmates and teachers at the old Maroon Wave stadium on Sunday morning.
Following are a few photographic highlights from the 2000 reunion:
Best viewed with monitor set at 800x600 resolution
AOL users: deselect "Use Compressed Graphics" in your Web Preferences settings.
This page contains several large graphics which will take some time to load onto your screen.
If a picture does not load, right click the area and select "show picture" or "view image."
Class of 1970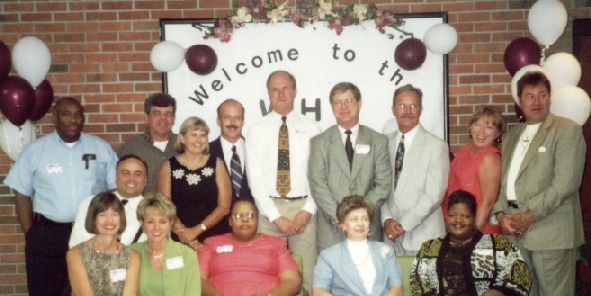 Front L-R: Joanne Johnston Ritter, Nancy Compton Hipp, Cleo Vaughn, Deborah Lindsey Ellis, Glen Jean Lacy Tee; Bobby Lewis behind Joanne; Back: James Keith, Charlie Rushbrook, Donna Lockhart Hale, Kenny Wyatt, Larry Baker, Jim Johnston '69, Burley Warf, Diane Turner Clemins, & Gary Kosmos
---
Class of 1971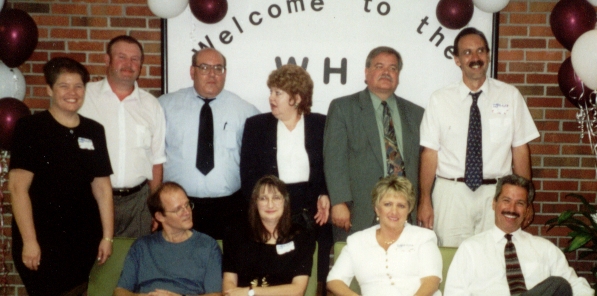 Front L-R: Sam Cook, Linda Steele Langford, Debra Peyatt '70, Joe Muscatello;
Back: Diane Hall, James Hall, Mike Nasser, Cathy Smith Patton, Rick Murensky, & Dennis Harding.
---
Class of 1972


Front L-R: Anita Rose, Susan Mahaffey Busby, Rachel Dalton Sanders, ??, Belinda Snow Kosmos, Dorthy Mullins. Back: Joe Longo, Richard Williams, Vickie Nasser Blair, Mary Marino Lewis, Lenny Lewis, Donnie Turner, Earlene Jones Baker, Curtis Taylor, Ernie Gatuso, John Vandell, David Fabinski, John Walker, & Larry Sanders.
---
Class of 1973


L-R: Kathy Hampton McDaniels, Anthony Billings, John Gattuso, Martha Johnston, & Cathy Bright Rotenberry
---
Please email name additions and corrections to
Donnie Skuja