MORE of those Kids from Carswell Holler
page 2
(presented by Bob Wilson)
For best results, use 640x480 screen resolution to view this page.
AOL users: deselect "Use Compressed Graphics" in your Web preferences settings.
Lots of photos here, so this page takes a long time to load on your screen.
If a picture does not appear, right click it and select "Show Picture" or "View Graphic."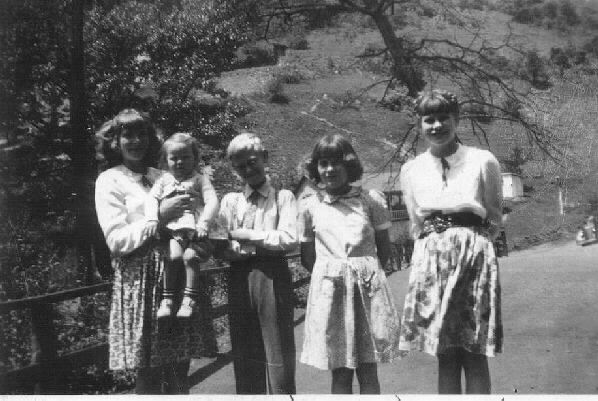 On the left is Joan Willard, she is holding Patty Snow, boy is Edgar
York, then Eloise Workman, and far right is "Gootch" Willard, this is
1947 and seems to have been some occasion, possibly picture taking day at
the Carswell school.
---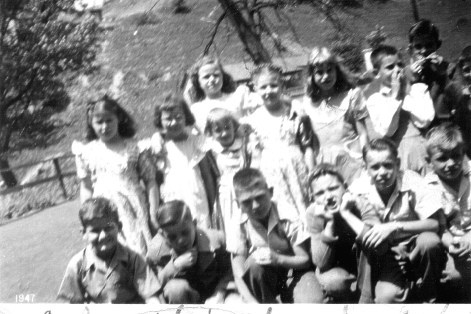 1947, Carswell school yard. At lower left is Sonny Richardson, 3rd from left is H.G Alexander, 4th from left with hands on chin is Wiley ?, boy in back in white shirt is Paul Workman.
Please let us know if you can identify any of the others.

---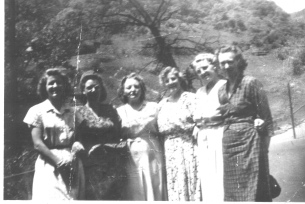 Teachers at Carswell Grade School in the late 1940s.On the left is Mrs Sam Romeo, 3rd from left is Myra Hurt, 4th is Ada Burton, principal and to her right is Mrs Dupler. Do any of you remember who the other two teachers are?






---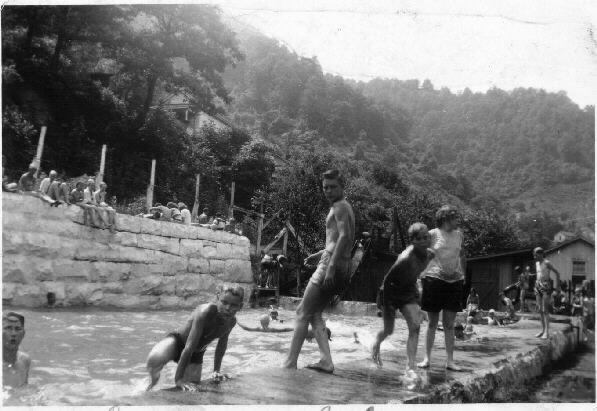 At the pool in 1947

The kid with his toe in the water, Ronald Kegley, played football for Kimball. Climbing out of the water is Harold Mitchem. To the right is the slide and changing rooms, also a playground, and unseen is a covered patio with benches.
---
Photos compliments of
Bob Wilson
who attended WHS 1953-1954.
Carswell Kids More Carswell Kids-page1 More Carswell Kids-page3
WHS 1953 Seniors WHS 1954 Seniors